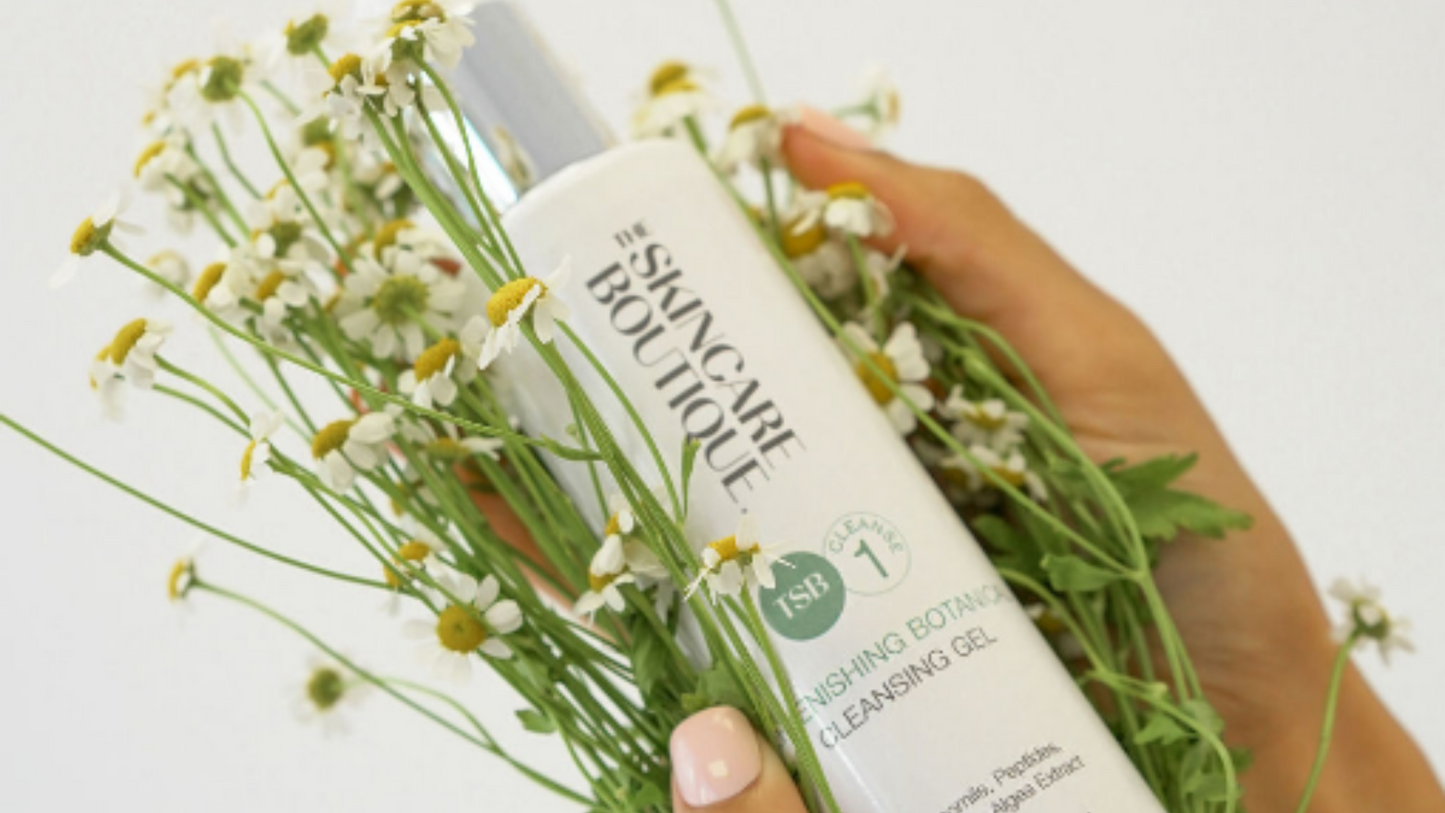 Are Your Skincare Products Environmentally Conscious?
Are there sneaky signs in your favorite skincare products pointing to the fact that they are environmentally unfriendly? Read this article to see!
In 2022, it's easier to build an environmentally conscious skincare routine than you might think! 
With new information rolling out regularly, beauty brands are releasing more sustainable products to help keep Mother Earth as healthy as your beautiful skin. 
If you want to embrace sustainable living but your current products include the following, it may be time to swap them out for eco-friendly alternatives. 
3 Signs Your Favorite Products Aren't Environmentally Conscious
#1. They Contain Microplastics
While product marketing promotes cleansers containing microbeads and microplastics because of their "deep cleaning powers," they are detrimental to the environment. When you rinse these tiny plastics down the drain, they are small enough to skip through filtering systems and make their way into the waterways. This can cause harm to the plants & animals who live there.
Not to mention, using these products means you're putting harmful plastics directly onto your skin. Plasticizers are often used to keep concrete soft. Ick!
Here are some happy alternatives to cleansers with microplastics: 
Replenishing Botanical Cleansing Gel works to replenish moisture and nourish skin while it removes impurities. This cleanser is formulated with natural Algae peptides, Chamomile and Ginger Essential Oils, and Vitamin B5 to keep skin looking and feeling its best without the addition of artificial plastics.
Gentle Creamy Cleanser promotes moisture replenishment and skin softness for calming results. This staple cleanser is formulated with Lavender Essential Oil, Aloe Vera, and Vitamin E!
#2. They Contain Parabens
Parabens are commonly found in various everyday products, including shampoos, conditioners, moisturizers, cleansers, and even toothpaste! Parabens are used to deter bacteria growth and mold in your products, but they carry a hefty price that outweighs the benefit. 
Parabens are known to affect hormone production and balance in the body. They are known to replicate the estrogen hormone and cause disruption in the natural functioning of reproduction and fertility. Parabens have also been linked to cancer. 
Parabens have adverse effects on marine life, and this toxin is frequently found in water sources. 
Major brands, including Murad, Burt's Bees, and bareMinerals, have banned the use of parabens. 
We've hopped on the bandwagon to bring you products that honor healthy priorities, such as: 
Our Power Bright Mega-C Creme (a hydrating, ultra-brightening creme that evens skin tone and drastically reduces the appearance of fine lines, wrinkles, and age spots).
Our Defend Chemical-Free SPF 30 (a broad-spectrum protectant that simultaneously firms and nourishes skin with 5% Zinc Oxide, firming peptides, and aloe vera. 
#3. They Are Tested On Animals
Ethical and environmentally conscious products don't conduct unnecessary and cruel testing on animals. When a product is cruelty-free, the development process is devoid of animal testing. 
To determine if the brands you shop from are cruelty-free, check your products for a bunny logo like the one below. If you find a logo similar to this, it indicates that the product has animal integrity in mind and at heart.
At the Skincare Boutique, we understand the importance of sustainable living and its impact on the planet. Because we prioritize health and well-being, we offer a line of clean products to make healthy lifestyle choices accessible to women of all ages. 
Are your skincare products environmentally conscious? Let us know in the comments!