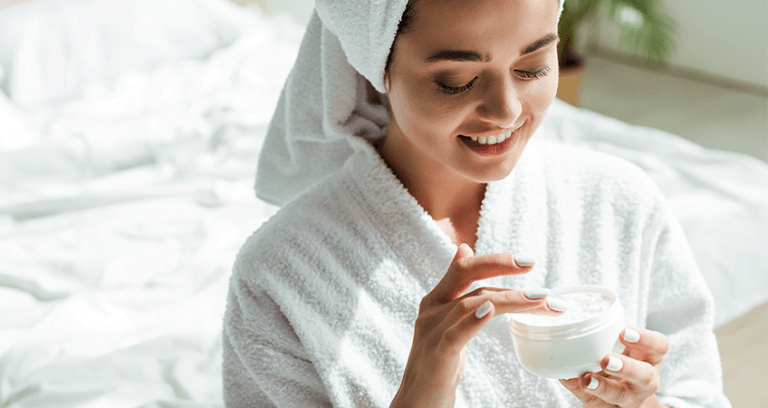 25 Dos and Don'ts for Flawless Skin
To achieve healthy and flawless skin, you don't need to be a star or have a bathroom filled with a million cosmetic goods. All it takes is to know your skin and your dos and don'ts to achieve luminous results! Say good-bye to costly products and say hello to a lovely complexion that's simpler to achieve than anything you have ever experienced.
Skincare Don'ts for Flawless Skin
Don't wash your face with hot water
Due to delicate blood vessels under the skin, our faces are considered to have skin that is more fragile than other components of our flesh. If you are not careful enough, your skin may be prone to very rapid damage such as dry, aging, and irritated skin.  Moreover, your facial skin hair has far more pores than anywhere else on your body. When washed, the skin on your face should be treated gently with these two factors combined. All of these variables make your skin very vulnerable to severe conditions. You might realize, for instance, that you develop very noticeable red blotches when you wipe your skin with hot water. This is the way your body tells you that you are irritating your skin due to your blood vessels getting blocked.
Experts claim that washing your face with hot water also produces acne flare-ups in individuals with very sensitive skin and rosacea. Rosacea is when the skin on your neck becomes extremely fragile and leads to red spots appearing. The best thing to do is to avoid washing your face with hot water because of these side effects. Hot water can dissolve your skin's natural oils. When that occurs, most individuals choose a range of damaging skin care products that trigger even greater harm.
Don't use harsh scrubs
Buying popular face scrubs on the market seems to be easy considering they are typically marketed to make you think it's working. The true reality is that while you can still use scrubs, it is crucial to resist using scrubs too often, particularly with harsh scrubs. Some of the heavier scrubs include crushed nuts that can tear apart your skin. The best choice is to go for fruity scrubs containing enzymes to exfoliate your face. Instead of washing your face several times a week with a scrub, try washing it at a maximum of two times per week to see whether the difference is noticeable. Without hurting your skin cells, you will get a gentle and smooth exfoliation.
Don't drink too much coffee
Many people have difficulty putting the coffee down between work and play. Let's face it, most of us love it and can't live without it. However, did you know that it can dry out your skin? No need to quit drinking coffee, but try to minimize your intake. It will offer much more space for your skin to breathe.
Don't skip a nighttime moisturizer
When we think of resting at night, we usually don't think about how useful it is to our skin. In reality, nighttime is the prime time for our skin to go through a phase of regeneration, where it repairs and restores itself effortlessly. Please note that if you use face creams with sun-sensitive components, the best time to apply it is before you go to bed.
Look for creams that hydrate your skin and leave your skin flawless.
We recommend the Ultra Reparative Complex Creme this retinol creme will:
Rejuvenate your skin with antioxidants

Enhance your skin by promoting a healthier and smoother feel

Hydrate your skin while you sleep

Tighten and heal skin with uneven skin tone
This evening moisturizer is made from retinol, lipoic acid, CoQ10 and tripeptides that strengthen the skin. For those individuals who are more susceptible to rosacea and who have delicate skin, don't worry because this moisturizer will work for you!
Don't use too much moisturizer
The healthy sebum production of our skin can be disrupted by the frequent use of moisturizer. Too much facial cream can make your skin depend on moisture and leave your skin overwhelmed by the overuse of facial moisturizers. Implementing a heavy-hand moisturizer is the complete opposite of what you really want for flawless skin to be achieved. It will likely lead to obstructive pores, break-outs, and uneven skin as a result. The excessive use of heavy moisturizers can drown your skin without actually leaving it hydrated.
Individuals who use face creams don't realize that they are made from heavy concentrations and don't require deep application amounts. In this situation, a little goes a long way. It is not recommended that you apply moisturizer to your skin more than twice a day. Also, make sure that you never use more than a nickel-sized quantity on your entire face.
Don't apply too many face products at once
Keeping your skin healthy and balanced doesn't require much. Be cautious about how often you attempt to use different skincare routines. Too many adjustments on a regular basis may irritate your skin and cause it more damage. Look very carefully for a moisturizer that penetrates deeper for your type of skin. This tends to keep long-term balance and flawless skin. Note that you should not repeatedly moisturize and clean your skin in one day. Washing and moisturizing it once a day will do the job!
Don't touch your face
Our hands contact many things that can distribute bacteria very quickly from our hands to our face. Try to keep your hands away from your face. Avoiding contact between your hands and your face will prevent transmitting bacteria that can trigger other skin irritations like acne.
Don't sunbathe
Too much time in the sun can be harmful to your skin. It's acceptable to spend a few minutes out in the sun to get your daily dose of vitamin D. However, try to limit sun exposure to only how much your skin needs to stay healthy.
Don't sleep with your makeup on
Let's face it! We have all been there when it comes to falling asleep with makeup on, but it does come along with consequences. Sleeping with makeup can irritate your skin just like the frequent overuse of facial creams, leaving it dehydrated and susceptible to acne.
Don't use a harsh alcohol-based toner
Especially if you have delicate skin, avoid alcohol-based toners at all expenses. Glycol acid and AHAs can trigger discomfort that contributes to the issues that you are trying to prevent.
Don't neglect your neck and chest
Your face isn't the only one you should pay attention to when it comes to flawless skin.  The neck and chest area is also prone to various harmful factors that may add to signs of aging.
The skin on your chest is more sensitive than other parts of your body. Therefore, we should be extra careful about safeguarding it. There are several products sold at retailers targeting this region of your body because even surgeons do not necessarily like to perform surgery on it due to the sensitive nature of the skin.
You can typically use creams and serums to reduce wrinkles in these regions like the skin on your face. So why not spend some extra time showing some TLC to other areas sensitive to skin damage?
Don't ignore your skin type
Your most important job is to understand the skin type you have. It's just as necessary as all the other vital organs you have. You should be able to understand how it responds to specific circumstances or seasonal conditions. We warn against the use of skincare products that are too rough for your skin because they may suggest that your skin is lacking natural oil when it is not. If a product like a heavy moisturizer interferes with your body's natural oil output, it can force your skin to get even drier. To create the best possible choices to establish good and radiant skin, it really helps to understand the nutrients your skin craves.
Skincare Dos for Flawless Skin
Do double cleanse
The first thing you should do is apply two different cleansers in your cleansing routine. The first cleanser should be meant to remove dirt, oil, and makeup from your skin. Your second option should consist of a cleanser that particularly targets the issues you might be experiencing with your skin. If your goal is to have smooth, hydrated, and acne-free skin than that is the cleanser you should be using. By taking this step you will be able to maintain healthy and radiant skin without overdoing it.
Do wash your face with cold water
Earlier we discussed avoiding hot water when you wash your face. Washing your face with cold water can help shrink pores and reduce tired looking eyes without breaking down your blood vessels which could result in dry skin.
The best way to start is by washing your face with cold water first thing in the morning. It will help soothe the skin from any irritation around your entire face. 
The cold water also helps the blood circulation flow that promotes radiant and glowing skin, that will brighten your skin and your day whether or not you choose to wear makeup. Although if you do decide to wear makeup, you will love knowing that washing your face with cold water prior to applying makeup can indeed make your makeup last longer throughout the day. 
Cold water is magical and works the same as any cream that is supposed to specifically promote only anti-wrinkle benefits. If you start making a habit out of it today, you will notice a difference in no time!
While not as effective, cold water can add a little more protection against damaging sun rays when combined with other sun protection as well.
Do exfoliate with natural fruit enzymes. 
As mentioned previously, avoid harsh face scrubs. However, do opt in for fruit-based scrubs. A few great options you can choose from are pumpkin, papaya, or pineapple. These fruit enzymes help get rid of dead skin cells without causing further damage. 
Tip: Sprinkle lemon juice inside your scrub to help boost your skin's natural brightness. 
Do apply coffee topically
Coffee is loaded with Vitamin B3, also known as niacin. Niacin comes from a compound known as trigonelline, which helps breakdown infectious bacteria. 
We recommend against frequent consumption of coffee multiple times a day due to skin drying factors, but applying it topically is recommended. The coffee grounds contain anti-inflammatory and antibacterial benefits that help fight many skin irritations including acne.
Do drink plenty of water
Water is life and that counts for your skin too. Experts recommend drinking at least eight cups of water per day for maximum benefits. Drinking water is even better than washing your face with water because it removes toxins from your body that are otherwise known to destroy healthy skin. 
Tip: Add a mix of fruits and vegetables to your water for extra flavor and nutrients that will keep your skin's complexion healthy with extra vitamins.
Do nourish your skin with a nutrient-packed moisturizer
No one likes having to buy a million different products that only target one problem. It's hard on your bank account, as well as your skin. The ideal product should include an all-in-one hydrator while promoting a brighter and more youthful appearance.
Do eat healthy
You want to make sure you are always eating healthy just as much as you should be drinking water because anything you put in your body will affect how your skin changes. Healthy eating is essential for obtaining the antioxidants, vitamins, and nutrients your skin needs to stay restored.
Do sleep on a clean pillowcase
A clean pillowcase is useful for avoiding germs or anything that can cause your skin to breakout. This is especially bad for your skin if you go to bed without washing the makeup off your face. It enables the dirt to rub off on your pillowcase, which you are sleeping on multiple times a week. If you carry a large amount of acne-causing bacteria that come in several strains, this step will be extremely helpful. Not only are you exposing yourself to more bacteria and pimples, but you could be also exposing your significant other to it as well if you share a bed. 
Keeping a clean pillowcase will make your life easier. You don't have to worry about all the products and effort you spend to keep your skin beautiful and healthy from going to waste. 
Do wear sunscreen
Most of us have heard it our entire lives that we shouldn't go outside without applying sunscreen first. Sunscreen protects us from harmful sun rays such as UVA and UVB rays. When you expose your skin to the sun, especially for long periods at a time, you will most likely see signs of aging sooner than you thought. UVA rays can even be found indoors because they pass through glass. Whether you are driving in your car or sitting in an office with large glass windows, the sun rays will find you because of their ability to pass through glass. On the other hand, UVB rays are unable to pass through the glass, but they are responsible for a majority of sunburns. Anyone can suffer from sunburn and that is why you should be consistent with protecting yourself by using sunscreen. 
By wearing a broad-spectrum sunscreen that best fits you, you will be avoiding problems associated with sunburns and aiding in the prevention of skin cancer.
Do see an esthetician
If you are not sure which skincare routine works best for your skin regardless of how healthy your habits are, consider consulting with an esthetician. An esthetician will be able to analyze your skin type and use their professional expertise to help you achieve healthy results. 
Do exercise
Exercise is more than just beneficial for maintaining a strong body, it is also great for helping your sweat glands release toxins. Always remember to take a shower after exercising. Otherwise, the toxins can remain on your skin, which won't help you achieve flawless skin if it clogs your pores.
Do use a topical treatment on a blemish
Instead of popping zits and irritating your skin, make sure to use a spot treatment that fights against pimples. Topical treatments like this can help in reducing redness and pain caused by inflammation from your pores being blocked.
As with any other type of topical treatment, they should only be used sparingly. They are meant for minor blemishes that don't require multiple applications. 
---
It only takes a few simple steps and very few products to achieve youthful and flawless skin every day. Skip the products that are no longer serving you and only targeting one area at a time. Instead, resort to learning more about your skin type. When you are in tune with your skin, you can make out the best routine that will give you flawless skin without the hassle of spending more money on results that will not make you feel beautiful.